HOTEL OMORIKA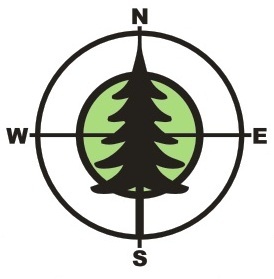 Hotel ,,Omorika" Tara
The hotel "Omorika"*** is located in one of the most beautiful parts of mountain Tara, and with its facilities it provides possibilities for rest, entertainment and recreational activities.
It is a 3 star hotel and it is consisted of
Two presidential suites,
Eight suites,
156 comfortable rooms (wich of 18 rooms are completely renovated).
All rooms are equipped with telephone lines and TV devices with satellite program IPTV.

Together with the hotel restaurant, at their disposal guests also have a banquet hall, a bar, a pastry shop, a terrace, ambulance, library and many other amenities that make guests' stay more pleasurable. Trying to make the stay more comfortable and the range of services more diverse, the hotel also offers: a semi-olimpic indoor pool with sauna, a gym, a bowling hall, table tennis, billiards, children's indoors play space, ambulance, library. A wireless internet connection is available in the hotel lobby and all venues. The altitude of 1059 meters, favorable climate, high number of sunny days, coniferous forest and sports courts are all the guarantee of good conditions for sports training in different disciplines. In the immediate vicinity of the hotel there is a football grass pitch, 1900-metre jogging track with sports equipment, 10 km walking tracks in the pine forest, two tennis courts and handball, basketball and volleyball courts, as well as a 300-metre long ski slope suitable for a ski school. Many seminars, congresses and councils are held in the hotel because of its congress hall with the necessary audio-visual equipment and numerous smaller halls.
- All meals in hotel "Omorika" restaurant are served as a buffet:
• Breakfast 07:30 am to 10:00 am
• Lunch 12:00 pm to 2:00 pm
• Dinner 5:30 pm to 8:00 pm
- Aperitif bar:
• 07:00 am to 11:00 pm
-Pool:
• 10:00 am to 1:00 pm and
• 4:00 pm to 7:00 pm (or according to displayed schedule)
(a night bathing can be organized if needed from 8:00 pm to 11:00 pm)
-Sauna:
• 4:00 pm to 7:00 pm
-Gym and bowling hall (only for organized groups and upon agreement)
• 08:00 am to 9:00 pm
-Ambulance: - according to displayed working schedule
-Library, Beauty and Hair salon, and Children's playground are open according to a displayed schedule depending on the season.
The hotel "Omorika" picnic, which is surronded by pine trees, offers roast meat on the spit as well as meals cooked in clay pots during the summer.
Near the hotel "Omorika" is mini market "Turist"
07:00am to 09:00pm ( in summer and winter season)
07:00am to 04:00pm ( in half season)